It's May 2020, and it's surreal to think about how much the world has changed in the last two months. We've all felt anxious, shocked and saddened to see the extent of the coronavirus reach every corner of the world. Yet we've also felt honored to continue to work with highly innovative and wonderful clients, while also remaining hopeful that the global pandemic will soon subside.
At Gravitate PR, we've always looked at our public relations programs through a global lens. Whether it's launching a European startup in the U.S. market, or advising a client on how to break ground in a new geography – we've focused on helping brands on their next chapter of growth.
As COVID-19 has gripped the world, we were curious about how it's affected our regional PR agency counterparts, starting with the Asia Pacific region. (For insights into how U.S. senior marketers have reassessed their plans – and look ahead – check out part 1 and part 2 of this series).
Thanks to Cho Pei Lin, Managing Director of Asia PR Werkz in Singapore and Graham White, Chief Operating Officer, opr agency for taking the time to provide insightful responses to our three questions below. (Full disclosure: Graham was my former boss when I worked at Howorth, part of opr agency, before relocating to the U.S.). Our next blog will focus on insights from PR agency founders in the European market.
QUESTION: WHAT WERE SOME OF THE INITIAL CHALLENGES THAT YOUR PR AGENCY FACED DUE TO COVID-19?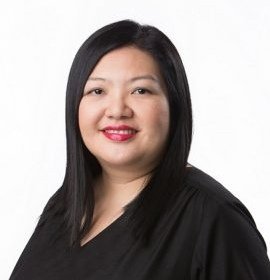 Pei Lin: Our agency has definitely been impacted by COVID-19, in more ways than one. We are thankful for having put in place technology over the years that allowed us to almost seamlessly work from home since March. Coordinating conversations and workload definitely took some adjusting to, and we continue to improve our workflow and account servicing work. We have more than 40 staff and are one of the largest PR agencies in Singapore. However, we are split into teams and each team leader has the autonomy to adjust how each team can best work from home. This allows us to be agile and to move along in tandem with the various nationwide initiatives that have been put into place – for example, the current circuit breaker measures.
We also have a very diverse range of clients – this means that we are not overly dependent on a small number of clients. We have seen some clients pull back on retainers and projects – but we are grateful that the bulk of our clients are retainer-based, and are multinationals or are from the public sector, and see us as integral to their long-term business goals. As a result, we have not had to do any layoffs or budget cuts yet, and hope that we can keep up this position. We must add also that the Job Security Scheme and other initiatives by the Singapore government have also been very helpful to the business. We are grateful for that.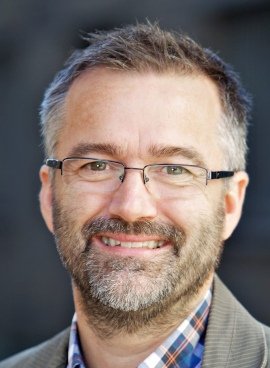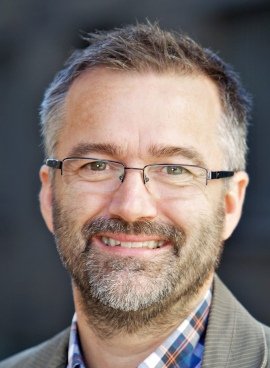 Graham: Like many, the initial challenge was getting the agency into a rhythm of working remotely. Fortunately, we've had an agile workplace for a few years now and rolled out Teams at the beginning of this year, which ensures a smooth transition. For our clients, it was a similar picture. At first, we had more meetings than perhaps we needed, but once we got used to working in remote teams, we found a new way of working quite quickly with one another and our clients. On the work front, we have done many pivots to reimagine how we design and implement campaigns. The good news is that we have specialized in integrated comms campaigns so much of our work is storytelling across multiple channels which has ensured a more business as usual approach.
QUESTION: HOW HAS THE MEDIA LANDSCAPE CHANGED IN YOUR MARKET, AND HOW HAS THAT AFFECTED HOW YOU'VE BEEN ADVISING YOUR CLIENTS?
Pei Lin: Since mid-February, strict social distancing measures were put in place by most broadcast media in Singapore. This meant that live TV and radio guests no longer could enter studios. We had to adapt and advise clients on preparing for off-studio virtual live interviews. We have also seen media conferences happen virtually. In terms of clients' needs changing, we are definitely seeing a lot of changes. Many plans we made months ago no longer make sense today, or simply cannot be executed. We have had very little time to turn around new comms and marketing plans. We also had many clients who were affected directly by COVID-19 – for example, they had staff who tested positive and had to make public announcements and business closures. These required us to be in "crisis" mode since February.
Our clients in sectors like hospitality and food & beverage have been adversely affected. The last three months have led us to do highly strategic work for them so they were heard and seen on the right platforms. These campaigns have had a high impact and they are today playing their part as a responsible corporate in various government-led programs.
Graham: We have not seen a massive impact on the technology press, with all mastheads continuing to report through the pandemic. With technology playing a pivotal role during COVID-19, many stories as you would imagine have focused on the virus and how people are responding. It's been the same across national and broadcast media. The only impact we've seen is some changes in the trade media. Some titles have migrated to digital, and some have sadly decided to cut back on staff numbers. We've also seen some regional media migrate to digital and suspend print. Whether that returns in due course, time will tell. Perhaps the pandemic will expedite some of those publishers to now drop print altogether. Across all media, the priority focus of reporting has been related to COVID-19, so for stories not focused on that, are much harder to land and some we've recommended are best published on owned channels.
HOW DO YOU THINK PR WILL EVOLVE IN YOUR MARKET GOING INTO Q2 – AND FOR THE REMAINDER OF THE YEAR?
Pei Lin: Q1 2020 was a time of shock for many businesses and brands – the impact of COVID-19 has very much not sunk in yet for many. In Q2, we will see these brands and businesses accept and come to terms with the global pandemic. That is when they will want to restart conversations and engagement with consumers and key target audiences. We will continue to see new technology, innovations and creativity come into play as PR professionals evolve to stay relevant in a post-COVID-19 world. In the area of marketing campaigns executions, the focus on online engagement will become even more acute.
Graham: Many sectors have been heavily impacted, with revenue declines impacting budgets and the suspension of campaigns. This is very true in sectors like travel, tourism, hospitality and aviation. Those industries will not bounce back immediately, and may take the rest of this year and into 2021 to get back to some normality. Thankfully, the technology sector has been quite resilient and in-demand, so through this pandemic, there have been winners and losers. I think PR and comms have played a key role in advising leadership teams to operate through this new normal. Looking ahead, comms people will be thinking about how COVID-19 affects megatrends like climate change, energy policy, shifts in working patterns, healthcare, skills and the relationships between people and technology. Much of this will impact what your business does and says, and the changes it will have. It will be interesting to see what changes and what goes back to what it was.