Every company has a voice and more organizations are choosing to use it to amplify some version of brand activism. For some brands, this could take the form of a social media post about Equal Pay Day. For others an advertising campaign pledging to use only fair trade ingredients. Whatever the premise, social media and other marketing channels are enabling businesses to use their voice to share the values that mean the most to them.
But brand activism is not a one-sided endeavor: 81% of consumers say brands must earn their trust and 66% think brands should take a stand on issues publically. As consumers seek out businesses that reflect their values, and as the general population becomes more diverse and integrated, there is a clamor within companies to create content and strategies around a wide range of social, environmental and cultural issues.
RAINBOWS IN JUNE
One such example is when June 1 rolls around and malls, billboards and commercials are awash in rainbows and queer-presenting families for Pride month. Just 15 years ago, you'd be hard-pressed to name a dozen companies publicly supporting the LGBTQ+ community, let alone releasing a Pride line of clothing or raising funds for LGBTQ+ non-profits. But now the pendulum has swung so far into the pro-LGBTQ+ space that many businesses are treading into the inauthentic trap known as "rainbow washing."
Rainbow washing is a term for businesses that use or add rainbow colors to advertising, apparel, accessories, etc. in order to earn credibility that they support the LGBTQ+ community without truly incorporating said support into the fabric of their company. While often the intention is noble enough, moving forward companies are going to need to be more thoughtful on how they show their support and not just slap a rainbow on some merch and call it a day. So how can a company thoughtfully tell their LGBTQ-inclusivity story and support? Here are some ideas to get you started.
BE AN OUTSTANDING LGBTQ+ EMPLOYER
To share your values externally, they first must be present internally. So, before you start printing those Pride shirts and rainbow buttons, take a look at the diversity you have on your staff and how you can show up in support of their LGBTQ+ identity. Consider an internal audit and anonymous employee review of your support and policies. It is likely you will discover there are policies, employee resource groups, healthcare plans and other processes that can quickly be adjusted to create a better workplace: not just for LGBTQ+ employees, but everyone.
SCRUTINIZE YOUR RAINBOW WASHING PAST (and present)
It's time to take stock in what your company has done for past LGBTQ+ campaigns and chart some guidelines for the future. Most companies are guilty of just adding a rainbow into their logo for the month of June when you know better you do better. Not only do brands need to take their support further than the rainbow facelift, but they also should make sure to have diverse teams reviewing marketing collateral, and take special care to ensure they run LGBTQ+ content past a few people that identify within the community they are speaking to.
An important note: If you are called out on social media for rainbow washing, being a poor ally, or otherwise running afoul of your intended sentiment: Don't be defensive. Call in your critics and listen to what they have to say. Whether you agree with the critique or not, if the LGBTQ+ community isn't reading you as authentic there is something to be learned rather than something to defend. Apologize and seek to do better.
ANY FINANCIAL SUPPORT IS BETTER THAN NONE
Larger companies often have an easier time making hefty donations to national and local LGBTQ+ nonprofits, but that doesn't mean your company can't help. Whether it is a one-time donation, a recurring company matching gift, volunteer hours, or free goods and services, showing up financially is a critical part of supporting the queer community. And don't forget about smaller, local non-profits where your employees are or your company is headquartered so think locally!
LIFT UP OTHERS
As with any message, you want to choose your speaker wisely. Maybe your CEO or co-founder is the go-to spokesperson for your company but if they do not identify as LGBTQ+ then you may want to widen the net and look first internally for someone in the community and let the light shine on them. For any message to read as authentic, LGBTQ+ folks must speak for themselves. Depending on your company size or diversity this may not be possible and this is when you may want to shine a light on the LGBTQ+ non profit you are partnering with or an LGBTQ+ customer or client you helped. Push your company to come up with new ways to speak up for marginalized communities by shifting the focus of the conversation back to their experiences.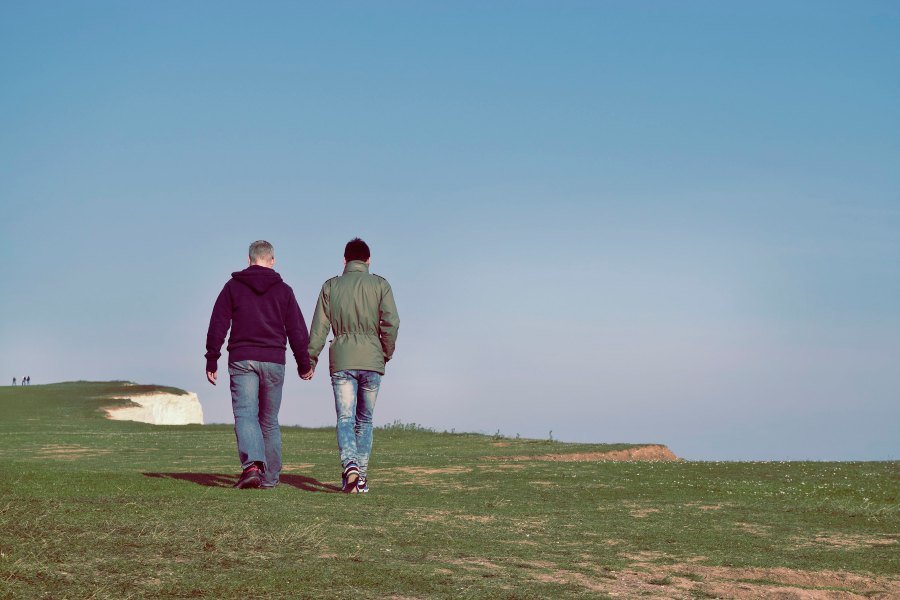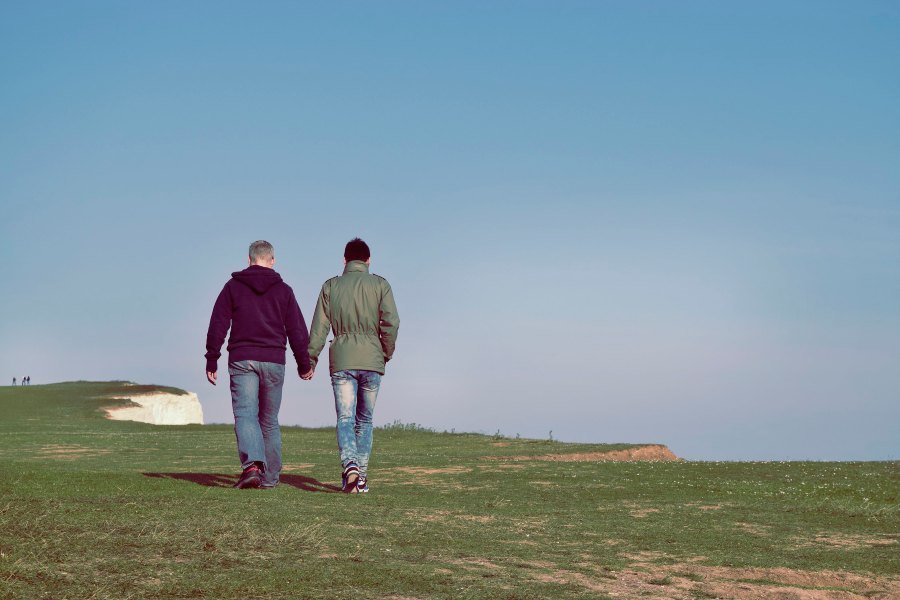 BE AN ALLY - EVERY DAY
So many companies want to join in the parade come Pride month. It is colorful and joyful and fun, but truly and authentically showing up for the LGBTQ+ is a year-round endeavor. Queer folks exist in our world every day of the year and want to know that they aren't just being pandered to in June. So calendar out ways for your company to be an ally all year long. Schedule internal conversations with LGBTQ+ employees, provide more funding to your employee resource group events, add some volunteer days, add people's pronouns to your business cards/name tags, and support LGBTQ+-owned businesses.
And remember, you aren't going to be the perfect ally 100% of the time. No person or company is perfect. But striving to learn and grow makes your brand activism valuable.
If you are interested in learning more about how to be an authentic brand and brand activism, we'd love to chat. Feel free to get in touch.