At Gravitate, we've always humbly sought out the experiences and insights from a variety of communicators and industry professionals. As an agency that places a strong emphasis on diversity & inclusion, a number of us have been proud participants in Bay Area Storytellers of Color (BASC), which is a diverse network of media & PR professionals who gather several times a year to speak on a variety of topics and learn from each other.
It was through BASC that we met Kim Bardakian, its co-founder – an inspirational leader who brings a rich and interesting background in communications. Recently, she's transitioned into a partnerships role at The Kapor Center, which aims to make the technology ecosystem and entrepreneurship more diverse and inclusive. We wanted to learn more about her career trajectory, her commitment to diversity, and how her past work has led to her current role. Below is a conversation between Gravitate PR president, Lisette Paras and Kim.
You've spent your career in PR and just recently transitioned into a Partnerships role at the Kapor Center. Why the shift and how are these relatable?
As far back as I can remember, I've been a promoter – the "hype" person. From small events to big gatherings, whatever I was involved in and loved, I wanted to promote it and encourage everyone to get involved. I loved being in the mix of things and knowing who was making things happen. Little did I know that those innate skills were the foundation to a career in Public Relations for over two decades.
The Kapor Center recently created a new Partnerships role which has provided me an opportunity to utilize my diverse network and passion for making connections. I love "connecting the dots" between people, organizations etc and creating strategic alliances to better help all parties involved move towards a common mission. It's a win-win for everyone involved!
Your career in promoting diverse voices and culture in the Bay Area preceded you and I'd love to better understand how you've been able to weave together your skills in communication and your passion for highlighting diversity in your career?
Anything I'm involved in, both personally and professionally,  I look at through a diverse lens and try to determine how I can connect the dots.
Back in 2016, I co-founded BASC, Bay Area Storytellers of Color, a diverse network of media and PR professionals in tech who gather a few times a year to share best practices and network. This group continues to grow with over 100 members who find solace in a group that truly understands what they are experiencing in the industry.
For many years I served as the Diversity Chair for the PRSA-San Francisco Chapter. During my leadership, we organized many Unity Mixers where we brought together Bay Area PR and journalists from the Black, Hispanic, Asian and LGBTQ communities. These gatherings were a big hit which is currently held during the PRSA National Conference. I'm happy to say that the Diversity Mixer is still a signature event, even a decade later!
In your previous role with Visit Oakland, you took the mantle to highlight Oakland on a national level. Can you tell us about the significance of making sure that Oakland was given attention, especially during the rise of the Warriors?
I'm from New York, but my heart lies in Oakland. We call it The Town. For almost 20 years I've lived in The Town and have watched it change, both for better and worse. When I was hired at Visit Oakland– the tourism bureau for the city– I felt it was a natural extension of the passion I already had for the city. Oakland has been and remains an underdog city. In my role, I was able to positively shift the outward perception of Oakland through media coverage, locally, nationally and internationally.
One of my proudest career moments came during the 2015 NBA Finals with the Warriors. I worked tirelessly to convince the producers at ESPN and TNT to show a majority of Oakland during their broadcasts, rather than "the City"– San Francisco. The Warriors are Oakland's team! It had never been done before and I wanted to ensure everyone saw the beauty of a city that I truly love.
You are an active and vocal member of the Armenian community. Can you discuss how your role in that community helps inform the work you do at the Kapor Center?
My entire life I've been an active (and proud!) member of the Armenian community no matter where I've lived. While we are not large in numbers we are powerful with our collective voices. 
Similar to so many minority groups, Armenians have been persecuted for over a century. Our community continues to fight for justice for the acknowledgment of the Armenian Genocide where 1.5 million Armenian were massacred at the hands of the Ottoman Turks. To this day these atrocities have not been acknowledged by many governments – including the US – and generations later Armenians globally continue to fight for recognition,
Having this lived experience has made me more empathetic to the work we do at the Kapor Center and to everyone we serve. We all come from somewhere. We all have a past and a history. Ultimately we want to create opportunities and provide access to level the playing field for all.
The tech community has long been criticized for its problems in addressing diversity. Even as more resources and attention are being given to this area, where do you think the largest disconnect remains in tech's ability to recruit and retain talent from diverse backgrounds?
It's funny, people believe that there isn't enough diverse talent to successfully fill tech positions. We're often told that there's a pipeline problem. That's a joke and simply not true.
The real questions remain: where do you look to hire talent? What does your staff look like? How are you helping to build that pipeline? How do you retain the people that you've got?
Take a closer look at your recruiting process. Which colleges do you recruit from? Do you have an internship program to cultivate talent? Do you give larger referral incentives for recruiting underrepresented people of color? Do you have a workplace culture that allows everyone to thrive?
Change will only happen if you begin to look inward– at yourself, your organization and leadership. Sometimes it's as simple as creating opportunities for people, and supporting them along the way and amazing things will happen.
COVID-19 has also changed a lot of advocacy and networking opportunities, especially for women and minorities. How are you/ the Kapor Center adjusting to the new normal to ensure progress isn't lost?
As an extrovert, it's been difficult not being out and about at industry and community events on a regular basis, like I always did before. However, this is the new normal and we must adapt. It's weirdly easy to stay inside for days and weeks on end without much connection.
One thing that I have found helpful is keeping a list of friends and colleagues (present and former) who I call when I have spare time. Usually it's a 15-20 minute check-in to see how they're feeling. In the end, we both feel better actually hearing a live voice.
To keep our ecosystem connected, the Kapor Center has shifted to online events and webinars. Our goal remains to be a valuable resource for many underrepresented people of color in tech and venture capital.
What would your words of advice be to the next generation of women and BIPOC leaders in your field?
Speak Up. Get Involved. Take Action. 
Change can't be made – big or small – from sitting on the sidelines. Look around your organization and see where you can make a difference. Mentor someone younger or with less experience. Work with your HR team to find new pipelines to find diverse talent. Create an internship program with diverse candidates. Help build the pipeline you want to see in the workplace.
Creating opportunity and access to those who are often marginalized should be your focus. You'll always find success when you are trying to help others!
Black lives matter. The racially-charged events over the last few weeks have alarmed, saddened and deeply affected us. The social injustices in our country are not new, but now the communities most affected are also facing threats from the COVID-19 pandemic and steep unemployment rates.
As I write this, many peaceful, unified protests occur across the world and individuals are educating themselves, funding organizations and elevating the voices of strong black activists. This has also led me to wonder what else we can do as a business to move towards long-term, societal change.
As a boutique PR agency, we do not have vast resources, however there is a lot that we can still do in areas including culture (doubling down on our commitment to diversity & inclusion, in areas including hiring and training), finance (supporting minority-owned businesses – particularly small businesses) and education (sharing and consuming various materials, such as books, podcasts, articles, etc).
Below are several spreadsheets that we've put together of resources (and we welcome any additions):
Last, there is an opportunity for accountability within and among businesses. Both individuals and businesses should hold each other accountable for their promises, actions and words. As a PR agency we are in a unique position to partner with our clients on how they can be authentic and inclusive – ensuring that all voices are seen and heard. As part of the greater social community, businesses have a responsibility to earn trust through action, and take a stand on public issues with proper care and attention. True positive change occurs through all of us – whether as an individual, startup or global organization.
Earlier this week, we posted a blog about how two of our PR agency counterparts in the Asia Pacific region have come to grips with the COVID-19 pandemic – specifically asking them about specific challenges, how they have been advising clients, the media landscape and how this could affect marketing/PR moving forward.
This post will focus on two technology PR agency founders in Europe, asking them the same questions as their APAC colleagues. We interviewed Nazim Damardji, Founder and Managing Director of Fabriq Public Relations, an independent agency based in Paris, France. We also chatted with Tilo Bonow, Founder & CEO of PIABO Public Relations, located in Berlin, Germany. A big thank you to both Nazim and Tilo for their generous time in answering our questions.
QUESTION: WHAT WERE SOME OF THE INITIAL CHALLENGES THAT YOUR PR AGENCY FACED DUE TO COVID-19?

Nazim: We faced various challenges ahead of the pandemic. First, we had to transition everyone to start working remotely, while maintaining team spirit and making sure people did not feel isolated. Second, we had no vision on whether our clients were willing to maintain their budgets or not. Last but not least, it was a new situation where we didn't know how to tackle journalists during this period of time, what kind of stories they would treat.
Tilo: Firstly, hearing about the virus and not knowing how the situation would develop further, we decided in advance on several scenarios and how to respond. Due to a constant flow of information, we carefully planned how to protect our employees until we decided to send everybody to their home office. As we have established possibilities for working remotely for a long time already, we had no difficulties to switch to the home office as our new working environment.
Dealing with uncertainty, we encouraged everybody to communicate even more than before. We tried to be as fast and transparent to the team as possible in order to give everyone a safe feeling. We needed to know what happened not only in the respective industries but also how the government responded and which restrictions were implemented, while also thinking about the consequences for our clients and for us. Putting it all into the big pictures was not easy, but eventually with a set flow of information internally and externally, we could develop further measures with our clients and employees.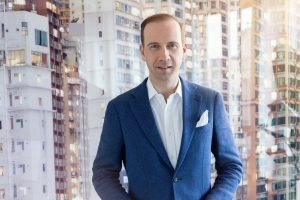 To enhance our flow of communication, for example, we established daily check-ins with our unit directors and thus supported our team members at home. For us, this was a good way to share how they feel, to know if someone needs help, and to keep up the office talks.
One interesting part was to decide how to advise our clients, as PR is a people's business relying on contacts and relationships, networking, and exchange. Consequently, we needed to find new interactive formats to continue our business. At the same time, and most importantly, we wanted to show an understanding of their situations and explore possibilities together. We see ourselves as partners, also in difficult times and that's why we always try to come up with ideas designed for their special needs. This included finding many individual solutions, taking a lot of time, but in the end, we came to the same consensus with all our partners and friends.
QUESTION: HOW HAS THE MEDIA LANDSCAPE CHANGED IN YOUR MARKET, AND HOW HAS THAT AFFECTED HOW YOU'VE BEEN ADVISING YOUR CLIENTS?
Nazim: At the beginning of the crisis, we had to figure out how to approach journalists. The large majority of them were working from home. Hence, the only means of communication with journalists was email and they were not very responsive to our emails. We started analyzing various types of publications to understand what they were interested in. We quickly saw that nationals, regionals, business, TV and radio media were keen on COVID-19 related stories. Vertical and trade publications were looking also for the same topics, but also covered some important product and corporate announcements. Overall, B2B was slightly impacted compared to consumer-focused clients, which suffered much more from the situation.
So, we advised our clients to act as humble, as responsible and as engaged as possible. No need to force things by communicating about their engagement during a crisis period, if the story was not powerful enough. But if there is anything worth sharing, then go for it. The risk is to not be and not appear opportunistic in a negative way.
One thing journalists were and still are interested in is expertise. They are interested to hear from experts about the pandemic's impact on different sectors, as well as how companies are prepared for working remotely.
Tilo: Here in Germany, the media landscape is quite strongly affected by the COVID-19 pandemic. In general, we see that paid media, in particular, are benefiting from the coronavirus crisis through an increased need for information and correspondingly more intensive use of media. Also, readers are willing to pay more for good news content.
However, this will by no means compensate for the rather dramatic decline in advertising revenues. The consequences could be that media companies will react to the crisis with layoffs and that the trend towards short-time work will increase. It is even expected that some companies in the media and advertising industry could go into insolvency.
Nonetheless, there is also hope that the current events will further accelerate the ongoing structural change in the media industry. Generally, though, the public are consuming news more frequently and with the quality work being conducted, journalism has proven its value. Now it must transform into new models.
As the media industry has been affected by COVID-19, journalists started to work from home, making it more difficult to reach them. As they've been focused on covering the news and reporting new coronavirus updates, their time has been restricted to other topics. Hence, we encouraged our clients to communicate and be transparent about their own businesses. We developed stories around the coronavirus situation, which worked out quite well. A lot of them came up with convincing ideas on how to help. Right now, we see a tendency to shift focus on other topics as well.
HOW DO YOU THINK PR WILL EVOLVE IN YOUR MARKET GOING INTO Q2 – AND FOR THE REMAINDER OF THE YEAR?
Nazim: During the pandemic, it's also time to plan and prepare for the post-COVID-19 world. When talking to some journalists, they also confessed to working on some cold stories to be prepared for the day after. We are conscious that the next six months will be incredibly busy when we see the number of events supposed to take place in the first half of 2020 be postponed for the second half of the year. We also believe that many companies have postponed their announcements too to the latter half of 2020. It is going to be busy out there for journalists.
Tilo: The hardest change we encounter centers around the cancellation of multiple conferences, events, and summits, which in PR are essential for personal branding and thought leadership positioning. As the COVID-19 situation is still uncertain, we don't know yet when it will be possible to attend events of a bigger size. Although we reacted quickly and switched to virtual formats and webinars, the benefits of such virtual gatherings are not the same as the typical networking character and personal talks are missing.
Further, we will observe how the media landscape develops. Smaller magazines and niche media are struggling and might need to close down. This might continue depending on how fast we will recover.
We also expect that digital media will experience an upswing and that social media, podcasts, and other formats, etc. will become even more important. This, in turn, leads to the proliferation of possibilities and consequently the fragmentation of audiences. Hence, we have to be even more careful about where to strategically position our content.
It's May 2020, and it's surreal to think about how much the world has changed in the last two months. We've all felt anxious, shocked and saddened to see the extent of the coronavirus reach every corner of the world. Yet we've also felt honored to continue to work with highly innovative and wonderful clients, while also remaining hopeful that the global pandemic will soon subside.
At Gravitate PR, we've always looked at our public relations programs through a global lens. Whether it's launching a European startup in the U.S. market, or advising a client on how to break ground in a new geography – we've focused on helping brands on their next chapter of growth.
As COVID-19 has gripped the world, we were curious about how it's affected our regional PR agency counterparts, starting with the Asia Pacific region. (For insights into how U.S. senior marketers have reassessed their plans – and look ahead – check out part 1 and part 2 of this series).
Thanks to Cho Pei Lin, Managing Director of Asia PR Werkz in Singapore and Graham White, Chief Operating Officer, opr agency for taking the time to provide insightful responses to our three questions below. (Full disclosure: Graham was my former boss when I worked at Howorth, part of opr agency, before relocating to the U.S.). Our next blog will focus on insights from PR agency founders in the European market.
QUESTION: WHAT WERE SOME OF THE INITIAL CHALLENGES THAT YOUR PR AGENCY FACED DUE TO COVID-19?
Pei Lin: Our agency has definitely been impacted by COVID-19, in more ways than one. We are thankful for having put in place technology over the years that allowed us to almost seamlessly work from home since March. Coordinating conversations and workload definitely took some adjusting to, and we continue to improve our workflow and account servicing work. We have more than 40 staff and are one of the largest PR agencies in Singapore. However, we are split into teams and each team leader has the autonomy to adjust how each team can best work from home. This allows us to be agile and to move along in tandem with the various nationwide initiatives that have been put into place – for example, the current circuit breaker measures.
We also have a very diverse range of clients – this means that we are not overly dependent on a small number of clients. We have seen some clients pull back on retainers and projects – but we are grateful that the bulk of our clients are retainer-based, and are multinationals or are from the public sector, and see us as integral to their long-term business goals. As a result, we have not had to do any layoffs or budget cuts yet, and hope that we can keep up this position. We must add also that the Job Security Scheme and other initiatives by the Singapore government have also been very helpful to the business. We are grateful for that.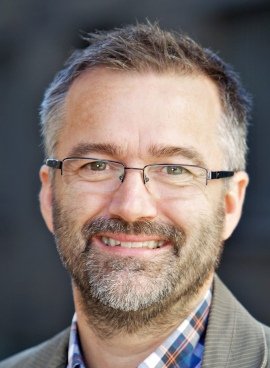 Graham: Like many, the initial challenge was getting the agency into a rhythm of working remotely. Fortunately, we've had an agile workplace for a few years now and rolled out Teams at the beginning of this year, which ensures a smooth transition. For our clients, it was a similar picture. At first, we had more meetings than perhaps we needed, but once we got used to working in remote teams, we found a new way of working quite quickly with one another and our clients. On the work front, we have done many pivots to reimagine how we design and implement campaigns. The good news is that we have specialized in integrated comms campaigns so much of our work is storytelling across multiple channels which has ensured a more business as usual approach.
QUESTION: HOW HAS THE MEDIA LANDSCAPE CHANGED IN YOUR MARKET, AND HOW HAS THAT AFFECTED HOW YOU'VE BEEN ADVISING YOUR CLIENTS?
Pei Lin: Since mid-February, strict social distancing measures were put in place by most broadcast media in Singapore. This meant that live TV and radio guests no longer could enter studios. We had to adapt and advise clients on preparing for off-studio virtual live interviews. We have also seen media conferences happen virtually. In terms of clients' needs changing, we are definitely seeing a lot of changes. Many plans we made months ago no longer make sense today, or simply cannot be executed. We have had very little time to turn around new comms and marketing plans. We also had many clients who were affected directly by COVID-19 – for example, they had staff who tested positive and had to make public announcements and business closures. These required us to be in "crisis" mode since February.
Our clients in sectors like hospitality and food & beverage have been adversely affected. The last three months have led us to do highly strategic work for them so they were heard and seen on the right platforms. These campaigns have had a high impact and they are today playing their part as a responsible corporate in various government-led programs.
Graham: We have not seen a massive impact on the technology press, with all mastheads continuing to report through the pandemic. With technology playing a pivotal role during COVID-19, many stories as you would imagine have focused on the virus and how people are responding. It's been the same across national and broadcast media. The only impact we've seen is some changes in the trade media. Some titles have migrated to digital, and some have sadly decided to cut back on staff numbers. We've also seen some regional media migrate to digital and suspend print. Whether that returns in due course, time will tell. Perhaps the pandemic will expedite some of those publishers to now drop print altogether. Across all media, the priority focus of reporting has been related to COVID-19, so for stories not focused on that, are much harder to land and some we've recommended are best published on owned channels.
HOW DO YOU THINK PR WILL EVOLVE IN YOUR MARKET GOING INTO Q2 – AND FOR THE REMAINDER OF THE YEAR?
Pei Lin: Q1 2020 was a time of shock for many businesses and brands – the impact of COVID-19 has very much not sunk in yet for many. In Q2, we will see these brands and businesses accept and come to terms with the global pandemic. That is when they will want to restart conversations and engagement with consumers and key target audiences. We will continue to see new technology, innovations and creativity come into play as PR professionals evolve to stay relevant in a post-COVID-19 world. In the area of marketing campaigns executions, the focus on online engagement will become even more acute.
Graham: Many sectors have been heavily impacted, with revenue declines impacting budgets and the suspension of campaigns. This is very true in sectors like travel, tourism, hospitality and aviation. Those industries will not bounce back immediately, and may take the rest of this year and into 2021 to get back to some normality. Thankfully, the technology sector has been quite resilient and in-demand, so through this pandemic, there have been winners and losers. I think PR and comms have played a key role in advising leadership teams to operate through this new normal. Looking ahead, comms people will be thinking about how COVID-19 affects megatrends like climate change, energy policy, shifts in working patterns, healthcare, skills and the relationships between people and technology. Much of this will impact what your business does and says, and the changes it will have. It will be interesting to see what changes and what goes back to what it was.
Last week, we asked several senior and seasoned marketing executives for their thoughts on how the coronavirus pandemic has changed marketing initiatives in the last few weeks (check out their responses here). The execs we interviewed work at a range of brands – from deep tech enterprise companies, bootstrapped startups, to firms targeting consumers – and include Chief Marketing Officers, digital marketing experts and startup advisors.
This week, we are sharing insights from the same execs on the advice they would give to their peers on how to approach marketing programs amid the COVID-19 crisis.
WHAT ADVICE WOULD YOU GIVE TO OTHER MARKETERS WHO ARE REEVALUATING THEIR PROGRAMS FOR THE NEXT QUARTER?
Empathy is the key right now. That and social media. I think the world (especially us here in the USA  has been shocked by remote work. Most of our customers at least did not operate in this paradigm before. As such workflow planning and process are at the forefront of their minds. So, be empathetic, establish yourself as a thought leader and stay on message.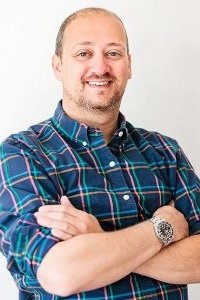 Brett Chester, Vice President of Marketing, Sitetracker
---
Behaviors and habits have changed literally overnight because of the amount of time we are now spending isolated. All facets of our lives have moved online and as a business, we now need to account for those behavioral changes when designing any marketing programs. Are the channels your customers are in used differently now? Are your potential customers researching you differently? Maybe your customers and prospects are interacting with different types of content over the past month?  Your historical research about your customer's wants and needs most likely doesn't apply anymore. You owe it to your business to quickly research and develop hypotheses about how you can help your customers because of (not in spite of) these changes.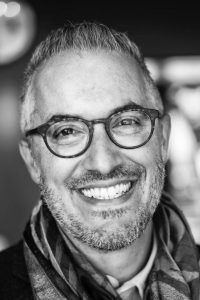 Jascha Kaykas-Wolff, President at Lytics / Startup Advisor
---
Invest in your brand. Do not stop investing in your brand during this time. Warren Buffet spoke to this point many a time during a recession or crisis.
Have empathy in your messaging, as your audience, along with the rest of the World is currently in a crisis like none other.
Pivot and refocus your marketing efforts from physical to virtual events.
Regroup your team. Make sure you do daily stand-ups with your team and keep a pulse on what's going on. Over-communicate if need be, but stay more in touch now with your team than you did even when you could meet face-to-face in an office.
Be creative and innovative in your thinking and the way you reach out to your audience and how you approach tactical marketing ideas.
Recognize that this is the new normal and we don't think things will return to normal for quite some time, especially in the world of events, hospitality and travel.
The good news is that there's a wealth of options for you to choose from, ranging from webinar and web meeting platforms on one end to three-dimensional, immersive experiences on the other end. The silver lining is that now more than ever, people feel the need to reach out and support each other as a community. A crisis brings people together, which is a very good thing. What does this mean for marketing? Button up your safety belts, for we are in for a hell of a ride.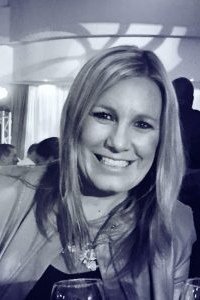 Cindy-Anne Lewis, Director of Marketing at Altran & Lohika
---
The worst thing you can do right now is to carry on as if the world hasn't changed. The things that worked a month and a half ago are unlikely to work in this environment. To make it through this, you'll have to adapt quickly, try things that you've never done before, and — most importantly —  prioritize your prospects' and customers' needs over your own. 
Emily Maxie, Vice President of Marketing, Very
---
I have been through a few crisis-driven downturns, and while this has its own unique aspects, there are some fundamental things marketing can do. First is to take this time to step back and re-evaluate the current plan. Whatever assumptions that plan was based on are likely wrong now.
While re-planning, try to avoid too much time on a full-year re-plan. Instead, think about quarterly planning. We do not know when the current environment will change but assume it will and avoid getting locked into a plan which will have to be reset anyway.
Last, there are vertical segments that are doing well right now. Healthcare is one. So is the Government. There are others. Look at the markets that are seeing more demand and see if you can offer something to help them. More and more consumers are online, companies being deluged with online traffic and demand need help. Can you help?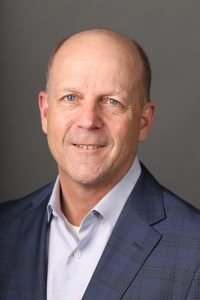 Bill Odell, Chief Marketing Officer, Aerospike
---
If I had to give one piece of advice, it would be to think like the consumer in the months (or years) ahead. Be cognizant of the things they are seeing and hearing, both online and offline. Everything from your tone down to certain keywords (e.g. quarantine) will be triggering to consumers, so really evaluate your brand communications, especially on social media, to avoid entering conversations you have no place in. Consumers value and respect brands that know their role and deliver on their brand values when it counts, so make sure you stay true to your purpose. Finally, a word of caution – avoid marketing messages that commingle acts of goodwill and brand-centric calls to action (i.e. sales). Consumers should never have to take any action to get you to help their community, especially when it's in crisis.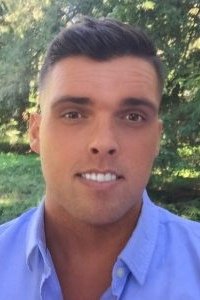 Anthony Cain, Senior Director of Digital Strategy, Denizen Company
The past few weeks have been challenging for virtually every business and industry across the globe, as the economic impact of the coronavirus starts to bite.
At a time when businesses reassess their priorities and long-term plans are being thrown out the window, marketing and PR teams are looking to navigate how to best speak to their key audiences – and do so carefully, considerately and empathetically.
As brands navigate their strategies and programs during COVID-19 as best as they can, Gravitate PR asked a number of savvy, senior and seasoned marketing executives for their thoughts on what's changed in the last month. The execs we talked to work at a range of brands – from deep tech enterprise companies, bootstrapped startups, to firms targeting consumers – and include Chief Marketing Officers, digital marketing experts and startup advisors.
Next week, we'll be posting another article sharing advice from these execs on how to approach marketing programs.
HOW HAVE YOUR MARKETING PRIORITIES AND PROGRAMS CHANGED IN THE LAST MONTH?
We are fortunate to be working with teams that are classified as essential services. Our telecom customers are seeing increased workloads which is a positive thing for us. But, typical channels are no longer the norm so we have shifted our attention (obviously) to remote events (from in-person ones), and started mining our database more heavily. We have also started driving more from a content perspective and are actively working on tighter inter-team integration to ensure nothing slips between the cracks.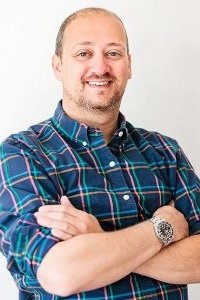 Brett Chester, Vice President of Marketing, Sitetracker
---
It's hard to comprehend the amount of change each of us, and our customers, are going through in both our personal and professional lives. The first priority is to our family and loved ones and once we've identified our needs are met, it's time to turn to others you may be able to help, your customers included. As I look at Q2 and Q3 and contemplate what marketing programs might be best for business, I'm keeping the following in mind. Look inward first when developing any kind of programs for the next few quarters, invest in those that focus on your customers before anything else. Customer marketing programs should be designed to reinforce what you can do to help them be successful or solve a problem they have, right now. If you don't have a well-thought-out customer marketing program, stop what you are doing and start there first. Investing in your customer's success will help ensure yours.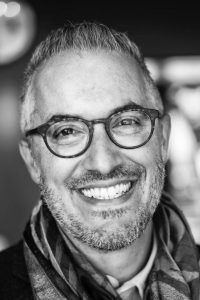 Jascha Kaykas-Wolff, President at Lytics / Startup Advisor
---
Our marketing programs have changed in the following ways. Virtual events are well-suited to the "at home" worker and help organizations educate and engage the same audience they were expecting at their physical event. We turned our physical events into live digital events, webinars, live Zoom coffee chats and podcasts. Now more than ever we have embraced organic platforms such as social media to show empathy as well as keep our brand top of mind.
We are not driving as much lead gen, as it can often be portrayed as taking advantage of a crisis. It is, however, now more important than ever that our brand stays relevant and top of mind during this crisis, and it's important that we pivot but at the same time not lose momentum as once that momentum dries up it could take months to rebuild. Finally, we are using paid digital marketing to drive brand awareness and still reach the audience and market virtual events and have invested in webinar tools and sponsored various podcast and industry-specific virtual events.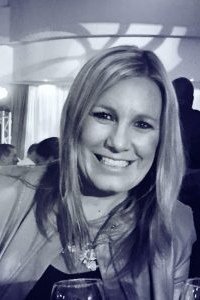 Cindy-Anne Lewis, Director of Marketing at Altran & Lohika
---
Our priorities seem to change daily as the pandemic evolves. We had planned to sponsor several conferences in the first half of the year, and they've all been canceled or rescheduled. We're pivoting to host virtual events, and we've seen success with that strategy so far. We've also shifted our content strategy. As a 100% remote company, we have a unique perspective to share with our audience, and we're focusing on creating valuable content that can help those who are new to remote work through this difficult time.
It's also important to remember that your target audience is going through a lot, just like you are. They might be worried about their jobs or about whether their business will survive this. The last thing they need from you is a generic nurture email trying to get them to buy your product or service. For that reason, we've completely turned off our nurture email campaigns until we're on the other side of the pandemic.
Emily Maxie, Vice President of Marketing, Very
---
First, in a time where so many people feel at risk, both from a health perspective and a financial perspective, we are tuning our marketing messages to be more empathetic to address where our target customers are at the present moment. We don't feel this is a time to be overly promotional, rather it is the right time to be more supportive and to try to help customers in any way we can.
From a programs perspective, we are taking this time to focus on helping customers get the most out of their current investment and to showcase how we can help them reduce overall CAPEX and OPEX. Companies are being asked to re-evaluate projects and find ways to reduce costs while maintaining investment in projects with positive ROI. We are focusing our programs on those areas.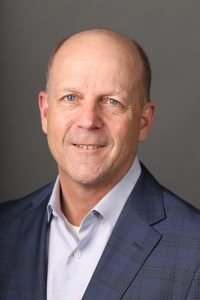 Bill Odell, Chief Marketing Officer, Aerospike
---
In a nutshell, the entire consumer landscape changed seemingly overnight, and we had to go back to basics with some of the brands we represent to really evaluate the role they can and should play right now. This included a full audit of all upcoming campaigns and ongoing brand comms so that we could determine how much of it was adding to the conversation and what was just extra noise.
The ban on public gatherings also meant the delay or cancellation of bigger consumer events they were looking forward to, so we also had to be cognizant of how that fits into our next steps.
Utilizing an editorial approach to brand comms, we drafted plans for what they should post, when, and how we were going to continually assess the reception of this strategy in case we needed to scale back or pause completely.
There have been ups and downs based on the escalation of the situation domestically, but our nimble approach has allowed us to move swiftly and effectively when needed.
At a high level, our consumers are navigating a new world right now, so our ongoing focus will be to provide levity and celebrate the things our community loves—a love letter if you will. If this situation can teach us anything, it's how to really listen to consumers and hear more than just marketing insights.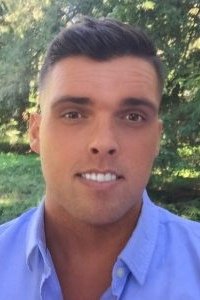 Anthony Cain, Senior Director of Digital Strategy, Denizen Company
The turn of the decade has introduced new words and phrases into our daily conversations. Coronavirus. COVID-19. Social distancing. Social isolation. Shelter-in-place. The escalation of COVID-19 cases from a relatively small number of cases in China to a global pandemic has transformed and impacted every industry and aspect of our lives with alarming velocity. For many businesses, the question is: what should we do about our marketing and public relations initiatives?
With headlines about the coronavirus dominating the news, it's challenging to develop marketing and PR plans and execute accordingly. However, there are still things that savvy companies can do during these uncertain times.
1. THINK CRITICALLY ABOUT HOW TO TELL YOUR STORY
The coronavirus pandemic has led to heightened fears of the unknown – and with stock markets in freefall, travel at a standstill, an overburdened healthcare system and grocery stores struggling to cope with consumers rushing to stock up on home items, there's been plenty of news for reporters to cover.
During this time, it's important to be judicious in how you tell your story – and whether this is the right time to be telling it at all.
We've been surprised to see that some PR pros sent some very cringeworthy pitches to reporters (for the record, starting any email with "coronavirus is helpful" will leave many recipients shaking their heads). Before you hit 'send' on any marketing emails or media pitches that reference COVID-19, think about whether you are making a tenuous tie to it and could be seen to be profiting from a catastrophe. Err on the side of caution: if you're not sure if you're capitalizing on the news, you probably are.
2. KNOW THE NEWS CYCLE
That's not to say that all stories are invalid during this time. As daily lives are uprooted, we've seen media coverage evolve from not just writing about the outbreak itself, but what this means for virtually every facet of life.
At Gravitate PR, for example, we work with Wire, a secure collaboration platform. Upon further research and discussion with our client, we highlighted how the COVID-19 outbreak has also led to another threat – hackers exploiting vulnerable businesses. Providing business and IT leaders with a more practical, tips-focused story appeared as a video interview in TechRepublic, among many other publications.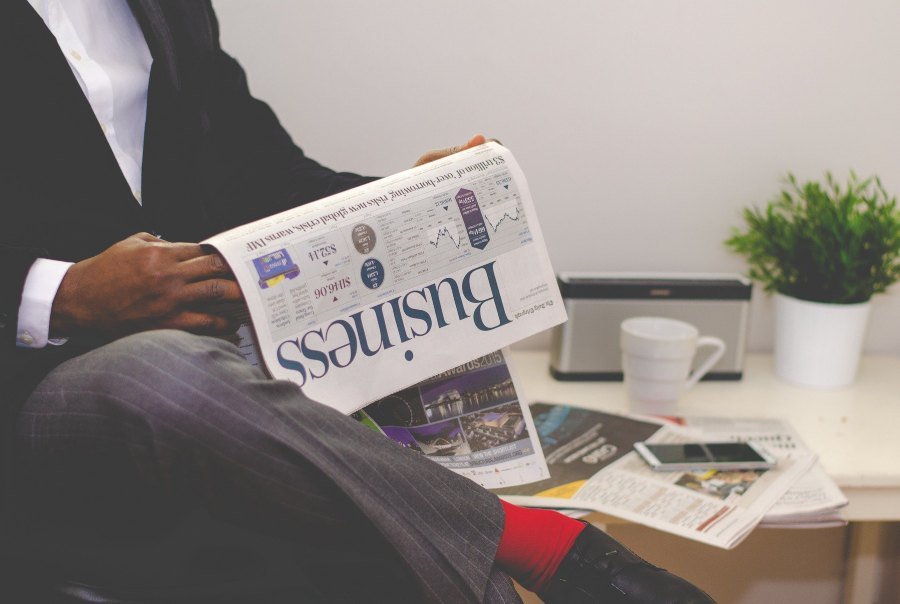 The news cycle tends to follow a pattern of covering the news itself ("breaking news") on day one, with ensuing days exploring the issue and its ramifications. In the case of the coronavirus, we've seen follow-on stories about the consequences of Facebook inadvertently blocking links with important coronavirus information, the rise of online shopping/delivery, and the potential mental health consequences of people staying at home.

3. UNDERSTAND THAT RESOURCES ARE STRAINED
For many publications across the globe, media resources have been overwhelmed in sifting and writing about COVID-19. This has meant that in some cases, reporter beats have shifted to relate to the breaking news. For example, sports journalists are now being moved to general news desks to cover COVID-19 now that no major sporting events or tournaments are being held.
Think about whether the story has a trade angle to it. Industry publications are still prioritizing the pandemic-angle but are still very much covering their beats more than general news sites and dailies. For example, Gravitate PR worked with a client in the automotive tech space for an announcement in the midst of the coronavirus pandemic that generated 15+ stories in the automotive trades. Similarly, Gravitate PR has seen a steady rise over the years in guest articles for media publications that want more content, but continue to battle limited time and resources.
It's also important to remember that media relations is not synonymous to public relations – rather, media coverage is only one tactic from a wide array of initiatives that a seasoned PR firm can counsel on and execute. With many brands becoming publishers in their own right (from consumer brands like Red Bull and Equinox to enterprise software vendors such as SAP and Adobe's CMO.com property), companies can start to amass a solid and engaged following by creating compelling content across owned and social channels. For startups or brands starting out, this does not need to be a huge upfront investment – rather, it's about building the right foundation and crafting the right strategy to help see that uptick over time.
4. FOCUS ON THE FUNDAMENTALS
Understandably for many brands, when times are busy, marketing and PR pros tend to fly by the seat of their pants. But if you're pushing back on announcing or unveiling any major campaign or initiative, that doesn't mean that you need to be entirely dormant.
In this current climate, does your messaging still stack up? If not, then a messaging revamp exercise could be in order – as well as gaining consensus from your key stakeholders that everyone is on the same page with branding/positioning and developing materials that tie back to this source of truth.
Have you always had to scramble for content to post on your blog or social media channels? Create the content that can be pushed out at a steady cadence – whether that's now or at a later date.
5. LOOK TO THE LONG-TERM
Finally, remember that companies – including brands like yours – are designed for the long term. Building a brand's visibility, thought leadership, market competitiveness and reputation is through a steady and focused effort, not a one-off endeavor.
In the short term, many VC firms maintain that they continue to be open for business – but startup valuations may come down, fundraising could drop (both in terms of quantity and amounts raised), and burn rates will be more intently scrutinized. Undoubtedly, many businesses will be – and are already – affected.
However, history has shown that some of the most prominent brands have started and flourished during tough times, including Airbnb, Dropbox and Square. If history continues to be our guide, we'll see more innovations emerge this year – from automation/AI, cybersecurity, digital health (including telemedicine), fintech and HR tech, among others. Now may be as good of a time as any to build and hone your brand's story.
A client recently commented to me that the real value of a PR professional is his or her ability to generate results in lieu of hard news, and I couldn't agree more. Particularly if you are working with an agency on a monthly retainer, they need to demonstrate their worth each month through a variety of activities – and be accountable to how they support the company's business and marketing objectives.
One commonly used tactic by PR professionals is "news hijacking" or "rapid response" activities. In layman speak, this means identifying a breaking news story and providing expert commentary on the news as the story continues to unfold and follow-up articles are published. The security industry is an obvious example of where news hijacking is utilized. Think about the spate of data breaches, cyber attacks and other security threats that happen. There's the news that is published when security has been compromised, and then follow up stories about how the incident occurred, and the repercussions from a financial, reputational and governance perspective.
News hijacking is important because it drives brand visibility for your client, positions the executive as a thought leader and expert on the topic, and can position the company as a resource for media for future stories.
For an effective news hijacking approach to work, it requires the following elements.
CONSTANT NEWS MONITORING
Stellar PR pros will be consuming the news first thing in the morning, throughout the day, and anticipate upcoming major news events. They need to anticipate breaking news and analyze trends that are relevant for the client to provide commentary on.
EXECUTIVE INSIGHTS
Once an opportunity has been flagged, what is the company's perspective on the news? What bold assertions can the executive provide on the story – what happened, why is it important, what are the implications, etc? Having a compelling perspective is important to differentiate the company from a potential spate of other organizations wanting to inject themselves into the news cycle.
READY-TO-GO RESPONSES
Timeliness during a breaking news situation is critical for companies, and companies have a better chance of success by providing a few sentences from an executive immediately. Media are becoming more and more time-poor, and in many cases, are looking to insert expert commentary so that they can file the article and move on to their next story. PR teams should have a repository for these responses – adapted from new commentary and existing client content – to revisit for similar future opportunities.
AVAILABILITY TO COMMENT
If a reporter is interested in speaking to the company's executive for further commentary, make sure that the executive is readily available to talk as soon as possible. The standard phone interview these days is no more than 10 to 15 minutes long, and in rapid response cases, is probably even shorter. Don't waste time with back-and-forth scheduling – you'll only lose the opportunity entirely.
EVALUATION AND EVOLUTION
News hijacking is a continual initiative, and it can take time to build a well-oiled program. Make sure that rapid response commentary is shared beyond traditional media outlets (e.g. social media channels), and that the success of the initiative continues to be assessed and refined.
An effective news hijacking approach is built upon reading the news constantly and being on the front foot to provide thoughtful commentary. For the PR agency, it's about identifying the story, reaching out to the reporter, and briefing the client on the opportunity. For the client, it's about sourcing expert commentary, and securing executive buy-in and availability. Overall, it embodies a strong partnership between both in-house and agency teams.
The proliferation of social media, the flood of emails in our inbox each day, and the fact that PR pros now outnumber journalists in the U.S. by a 5 to 1 ratio means that it can be harder and harder for brands to command attention. Long gone are the days of public relations being heavily skewed towards press releases and traditional media outreach. Instead, it's about driving more comprehensive influencer relationships that support both marketing and business objectives. And influencers today can include not only journalists and analysts, but also industry advocates, academics, celebrities, and other people who are highly regarded in their respective communities or industries.
While the terms "influencer relations" or "influencer marketing" are now in common parlance, PR has always been about building the right relationships to influence decisions and positively advance a brand's reputation. So for most PR pros, influencer relations should be viewed as a clear extension of traditional PR programs to support a company's goals – whether that be around increasing brand awareness, sales or customer satisfaction.
Glenn Oclassen, senior vice president of customer success at Traackr stated it well in a recent blog post noting that "influencer engagement is similar to the tried-and-true engagement methods and goals for PR, AR, and Communications (earned influence), rather than pay-to-play methods often deployed in advertising Traackr, which provides the software to help brands such as Intel, United Airlines, and Forbes build and improve their influencer marketing efforts, has a strong approach to ranking influencers.
The company also offers an Academy of Influencer Marketing to help marketers and communicators become influencer marketing experts. For businesses that are looking to take their brand to the next level, here are the five fundamentals for a strong influencer marketing program.
1. TIE YOUR STRATEGY TO SPECIFIC MARKETING AND BUSINESS GOALS
Historically, the PR industry has struggled with measurement. In today's data-hungry business world where everything is measurable, PR metrics like advertising value equivalent (when will AVE disappear for good – I still encounter it?!) or share of voice, tonality and circulation are not enough. CMOs and other C-level executives in a company are looking for a clear picture of how influencer marketing can help support their goals and growth. Strategic PR pros will know how to address these objectives by delving into the right questions to help develop their programs.
2. IDENTIFY YOUR BUYERS AND THE BUYING PROCESS
Sure, it's a well-known fact that most of your prospects will conduct research online before chatting to a salesperson about your product. But not all buyer journeys are the same – for example, a recent Forrester study found that the salesperson is the fifth most influential channel after peers, media, analysts and forums. But when assessing only one stakeholder, the CIO, the salesperson doesn't even make it into the top 10. Truly knowing the buyer's journey and personas and understanding that they can be more complex – particularly in the B2B world – makes a comprehensive influencer marketing approach all the more important.
3. KEEP THINGS CONSTANT
You probably know of at least one person (hopefully not too many!) who will only contact you whenever they want something from you. Not a great relationship, right? So why only activate your influencer relationships in the same way? Start by really getting to know each person, but paying attention to their articles, posts, and updates, and being sincere in your interactions with them.
4. CONNECT INFLUENCER RELATIONS TO COMPELLING CONTENT
Most clients are more inclined to trust influencers over branded content. Done effectively, an influencer can support a company by educating customers about your products, counteracting negative feedback, boosting sales, and helping with content. Building these influencer relationships mean that you're always thinking about ways to invest, contribute and share interesting ideas and content with the right people, and analyzing the types of content you'll make available.
5. KNOW HOW TO AMPLIFY YOUR CONTENT
Relationships are a two-way street, and engaging influencers only when you have content ready to share is not ideal. It's about sparking a conversation, creating value, and providing access to relevant content in advance. Whether it's raw data being shared with a journalist or academic that could be carved into further storylines or analysis (something I've done with data-focused reporters at business publications, for example), insights into your product roadmap with an analyst, or any other compelling snippets, thinking about the different ways to share information is the key. Like any relationship or partnership, influencer relations programs take time and effort. But done right, the impact of a strong and comprehensive influencer relations strategy will drive real connections with your brand and have a ripple effect across your business goals.
It's been a mega technology mergers and acquisitions (M&As) bingefest in the last month. Microsoft acquired LinkedIn for $26.2 billion. Last week, Yahoo sold to Verizon for $4.8 billion while Oracle acquired NetSuite for $9.3 billion. This week started with UberChina's plans to merge with Didi Chuxing after years of fierce competition.
While 2016 seems to be the year for tech deals, it's far from over, with venture capitalist Marc Andreesen last month commenting that many public companies are shopping to "fill in gaps in their portfolio," and in contrast, many startups have had their valuations downgraded in the last year.
Against the flurry and excitement of an M&A, communications cannot take a backseat during the process. A recent study of 2,500 M&A deals found that a whopping 65 percent destroyed shareholder value – and you don't need to delve too deeply into your memory to recall examples such as Yahoo/Tumblr, HP/Autonomy, and AOL/Time Warner. A solid communications strategy before, during and after the transaction not only conveys a strong, clear and consistent message to your stakeholders but also alleviates any concerns, questions and uncertainty from employees, investors, partners, customers, media, analysts or other industry pundits.
While every M&A is different in size, scale and approach, there are a number of fundamental items to check off to ensure all communications run smoothly. Here are five steps that businesses and communications pros should take.
1. SET UP A COMMUNICATIONS TASK FORCE
An M&A transaction is an obvious opportunity to bring together different executives from both organizations, and establish the best strategy for planning, positioning, conveying and evaluating all communications. Whether it's focused on internal communications, external communications or a bit of both, every person on the task force should have an explicit role defining the strategy, adhering to his/her responsibilities, and being accountable for success measures set at the onset.
2. DEVELOP YOUR PLAN AND MESSAGES
Preparation is key. Create a plan around the announcement that conveys information around the transaction, and consider the timing, format and method of the communications to address both internal and external stakeholders. It's important to think about what messages you'll want to convey. Are there any key phrases that should be incorporated to speak to the shared values, vision or future of the combined entities? What are the primary questions and concerns that could be raised that should be addressed in the talking points? How can communications manage any fear and uncertainty? There's also the risk or rumors or leaks ahead of official announcements being ready, so make sure to be prepared for these possibilities.
3. EXECUTE YOUR ANNOUNCEMENTS
Now that the legwork has been completed, it's time to announce publicly the intention to complete the transaction. Besides a press release, blog post and other social media posts, what other communication platforms are appropriate to share the news and distribute information? As communications continue to become more social and digital, how can visual assets such as videos, educational modules and other channels help to further convey and engage your audience?
4. MONITOR AND RESPOND
Sure, an M&A can be an exciting financial transaction, but not everyone may share the same sentiments. Announcing the deal is just the beginning – it's then critical to monitor the types of stories and feedback that come through regarding the deal. All communications should address any concerns or issues identified during the planning stage. During this phase, there will be a variety of stakeholder questions being asked about the details and implications of the transaction – whether it's about job security, current contracts, leadership, or future roadmap and direction. Monitor the sentiment and respond to the questions quickly – and if you are not sure of the right response, acknowledge this and clarify when this answer will be available. Transparent and proactive communications will go a long way towards a smooth transition.
5. CONSOLIDATE AND INTEGRATE CULTURES
The first 100 days is particularly crucial during an M&A. For business leaders, continuing to discuss the value proposition of the deal and work towards consolidating the companies across every business department is vital, as it reflects the leadership and shows how the companies are moving towards their vision. According to PwC, there are five dimensions of cultural integration – leadership and management style, collaboration and teamwork, autonomy and involvement, adaptability, and work environment and employee experience. These "softer" areas of focus are just as important as the financial transaction – there are plenty of examples that show how companies have botched their acquisitions from failing to assess the cultural nuances.
There are many reasons why mergers and acquisitions may not be successful that go beyond a watertight communications strategy. However, companies that have crafted a comprehensive, disciplined communications plan can effectively support a transaction and confidently convey the value of the deal in terms of customer focus, employee commitment and business growth. It's an exciting time for communicators to work with their executives to build a lasting first impression and cultivate trust, value and success for the business.