Earlier this week, we posted a blog about how two of our PR agency counterparts in the Asia Pacific region have come to grips with the COVID-19 pandemic – specifically asking them about specific challenges, how they have been advising clients, the media landscape and how this could affect marketing/PR moving forward.
This post will focus on two technology PR agency founders in Europe, asking them the same questions as their APAC colleagues. We interviewed Nazim Damardji, Founder and Managing Director of Fabriq Public Relations, an independent agency based in Paris, France. We also chatted with Tilo Bonow, Founder & CEO of PIABO Public Relations, located in Berlin, Germany. A big thank you to both Nazim and Tilo for their generous time in answering our questions.
QUESTION: WHAT WERE SOME OF THE INITIAL CHALLENGES THAT YOUR PR AGENCY FACED DUE TO COVID-19?

Nazim: We faced various challenges ahead of the pandemic. First, we had to transition everyone to start working remotely, while maintaining team spirit and making sure people did not feel isolated. Second, we had no vision on whether our clients were willing to maintain their budgets or not. Last but not least, it was a new situation where we didn't know how to tackle journalists during this period of time, what kind of stories they would treat.
Tilo: Firstly, hearing about the virus and not knowing how the situation would develop further, we decided in advance on several scenarios and how to respond. Due to a constant flow of information, we carefully planned how to protect our employees until we decided to send everybody to their home office. As we have established possibilities for working remotely for a long time already, we had no difficulties to switch to the home office as our new working environment.
Dealing with uncertainty, we encouraged everybody to communicate even more than before. We tried to be as fast and transparent to the team as possible in order to give everyone a safe feeling. We needed to know what happened not only in the respective industries but also how the government responded and which restrictions were implemented, while also thinking about the consequences for our clients and for us. Putting it all into the big pictures was not easy, but eventually with a set flow of information internally and externally, we could develop further measures with our clients and employees.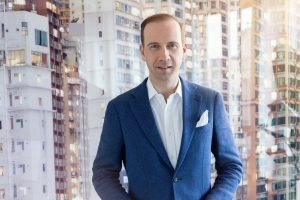 To enhance our flow of communication, for example, we established daily check-ins with our unit directors and thus supported our team members at home. For us, this was a good way to share how they feel, to know if someone needs help, and to keep up the office talks.
One interesting part was to decide how to advise our clients, as PR is a people's business relying on contacts and relationships, networking, and exchange. Consequently, we needed to find new interactive formats to continue our business. At the same time, and most importantly, we wanted to show an understanding of their situations and explore possibilities together. We see ourselves as partners, also in difficult times and that's why we always try to come up with ideas designed for their special needs. This included finding many individual solutions, taking a lot of time, but in the end, we came to the same consensus with all our partners and friends.
QUESTION: HOW HAS THE MEDIA LANDSCAPE CHANGED IN YOUR MARKET, AND HOW HAS THAT AFFECTED HOW YOU'VE BEEN ADVISING YOUR CLIENTS?
Nazim: At the beginning of the crisis, we had to figure out how to approach journalists. The large majority of them were working from home. Hence, the only means of communication with journalists was email and they were not very responsive to our emails. We started analyzing various types of publications to understand what they were interested in. We quickly saw that nationals, regionals, business, TV and radio media were keen on COVID-19 related stories. Vertical and trade publications were looking also for the same topics, but also covered some important product and corporate announcements. Overall, B2B was slightly impacted compared to consumer-focused clients, which suffered much more from the situation.
So, we advised our clients to act as humble, as responsible and as engaged as possible. No need to force things by communicating about their engagement during a crisis period, if the story was not powerful enough. But if there is anything worth sharing, then go for it. The risk is to not be and not appear opportunistic in a negative way.
One thing journalists were and still are interested in is expertise. They are interested to hear from experts about the pandemic's impact on different sectors, as well as how companies are prepared for working remotely.
Tilo: Here in Germany, the media landscape is quite strongly affected by the COVID-19 pandemic. In general, we see that paid media, in particular, are benefiting from the coronavirus crisis through an increased need for information and correspondingly more intensive use of media. Also, readers are willing to pay more for good news content.
However, this will by no means compensate for the rather dramatic decline in advertising revenues. The consequences could be that media companies will react to the crisis with layoffs and that the trend towards short-time work will increase. It is even expected that some companies in the media and advertising industry could go into insolvency.
Nonetheless, there is also hope that the current events will further accelerate the ongoing structural change in the media industry. Generally, though, the public are consuming news more frequently and with the quality work being conducted, journalism has proven its value. Now it must transform into new models.
As the media industry has been affected by COVID-19, journalists started to work from home, making it more difficult to reach them. As they've been focused on covering the news and reporting new coronavirus updates, their time has been restricted to other topics. Hence, we encouraged our clients to communicate and be transparent about their own businesses. We developed stories around the coronavirus situation, which worked out quite well. A lot of them came up with convincing ideas on how to help. Right now, we see a tendency to shift focus on other topics as well.
HOW DO YOU THINK PR WILL EVOLVE IN YOUR MARKET GOING INTO Q2 – AND FOR THE REMAINDER OF THE YEAR?
Nazim: During the pandemic, it's also time to plan and prepare for the post-COVID-19 world. When talking to some journalists, they also confessed to working on some cold stories to be prepared for the day after. We are conscious that the next six months will be incredibly busy when we see the number of events supposed to take place in the first half of 2020 be postponed for the second half of the year. We also believe that many companies have postponed their announcements too to the latter half of 2020. It is going to be busy out there for journalists.
Tilo: The hardest change we encounter centers around the cancellation of multiple conferences, events, and summits, which in PR are essential for personal branding and thought leadership positioning. As the COVID-19 situation is still uncertain, we don't know yet when it will be possible to attend events of a bigger size. Although we reacted quickly and switched to virtual formats and webinars, the benefits of such virtual gatherings are not the same as the typical networking character and personal talks are missing.
Further, we will observe how the media landscape develops. Smaller magazines and niche media are struggling and might need to close down. This might continue depending on how fast we will recover.
We also expect that digital media will experience an upswing and that social media, podcasts, and other formats, etc. will become even more important. This, in turn, leads to the proliferation of possibilities and consequently the fragmentation of audiences. Hence, we have to be even more careful about where to strategically position our content.